Want to know what's in for marketing agencies this year? Want to learn new marketing techniques to improve your business?
Don't miss the trending marketing strategies that can help your business' grow. Here are 11 marketing agency trends that you should start practicing this year.
1. Content marketing
Content marketing is one of the most effective ways to promote a business and almost all of the marketers are already using this to reach their customers.
Ninety-one percent of B2B respondents admitted that they use content marketing. Four percent said that it was extremely successful, 20% considered it very successful and 53% find their content marketing approach moderately successful.
Content marketing is also cost-efficient. It costs 60% less than outbound marketing and generates three times as many leads. In addition, content marketing rakes in conversion rates six times higher than the other marketing methods.
However, content marketing is not easy to do. Sixty-five percent find it challenging to produce engaging content while 60% said that they can't produce content consistently.


If you can't produce content consistently, start with a content calendar that provides a visual display of what, how and where your content will be distributed. This will also inspire you when to write your content.
Tip: Produce quality content by understanding the content marketing funnel and establishing a specific direction for your content. You can also view your content as data and repurpose it.
2. Artificial Intelligence and Machine Learning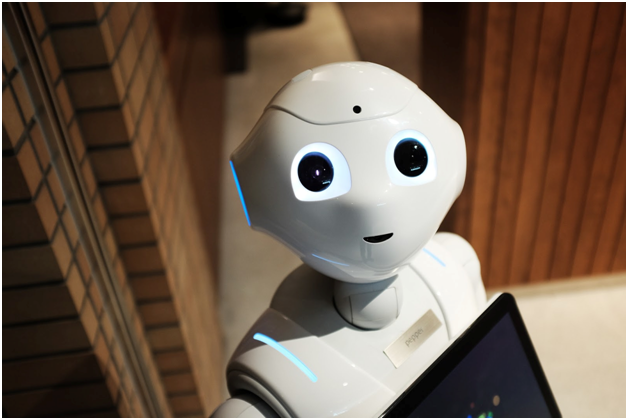 Artificial Intelligence (AI) is becoming more and more popular and it may take over the world soon. AI analyzes the consumers' behavior and search patterns using the data from social media platforms and blog posts to help businesses understand how users and customers find the products and services.
According to Adobe's eighth annual "Digital Trends" report, in 2018 only 15% of enterprises are using AI but 31% are expected to add it to their marketing in the next 12 months. However, a survey from BrightEdge showed a higher figure, 60% of enterprise marketers are reportedly set to use AI in their content marketing strategy in 2018.
BrightEdge surveyed over 500 marketers to provide their insights about AI-adoption and 26% of the respondents considered it among the next big technology.
Marketers are using AI to develop content marketing strategies, understand the customers, drive productivity and create better performing content. The majority of the respondents also considered AI mission-critical to have in marketing with 32% agreeing that it's a must to integrate AI into their current role and workflow.
On the other hand, machine learning (ML) is an application of AI that provides systems the ability to automatically learn and improve from experience without being explicitly programmed. ML is changing programmatic advertising.
Watsons uses ML to learn how campaigns are performing for different audiences based on different variables such as device and location. The company then uses this information to only bid on inventory that aligns with factors that are likely to generate the most success.
"Despite some of the hype surrounding artificial intelligence, this survey shows that AI is very real and marketers are adopting AI-first technology in search and content marketing sectors faster than most," said Jim Yu, CEO of BrightEdge. "The insights that AI brings allows marketers to make smarter and faster decisions to deliver compelling customer experiences that perform."
Tip: Start using AI and ML through chatbots, lead generation, data-driven forecasting, programmatic advertising and to automate marketing tasks. If you have repetitive tasks like sending cold emails, you can use AI to do that for you.
3. Programmatic Advertising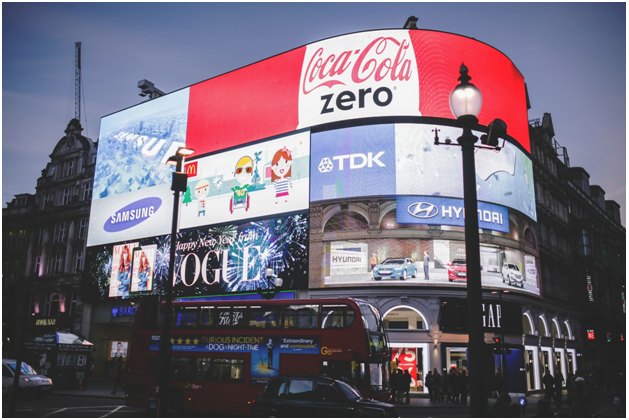 Programmatic ad buying refers to the use of software to purchase a digital advertising, this is also called advertising automation. This approach reduces advertising costs on both buying and selling sides.
Almost 80% of media display ads in the U.S. are purchased programmatically and this is expected to increase to around 85% by 2019. By 2022, 80% of the advertising process will be automated while the remaining 20% will be comprised of brand value, storytelling and other experiential tactics that require a human.
Programmatic advertising offers tons of benefits to advertisers. First, it is an automated platform. Second, it buys ads,  gathers and analyzes date real time giving you insights while a campaign is running. You don't have to finish a campaign to establish the end results that's how efficient it is.
Programmatic advertising also offers growth in potential reach. In addition, it allows advertisers to explore an array of opportunities which were not possible when ad placements were purchased manually.
Tip: If you are a new to programmatic advertising, start by setting a goal-oriented plan because this will determine your advertising options. Then, understand your marketing objective and optimize your plan.  Then leverage the data to make a sound business decision.
4. Chatbots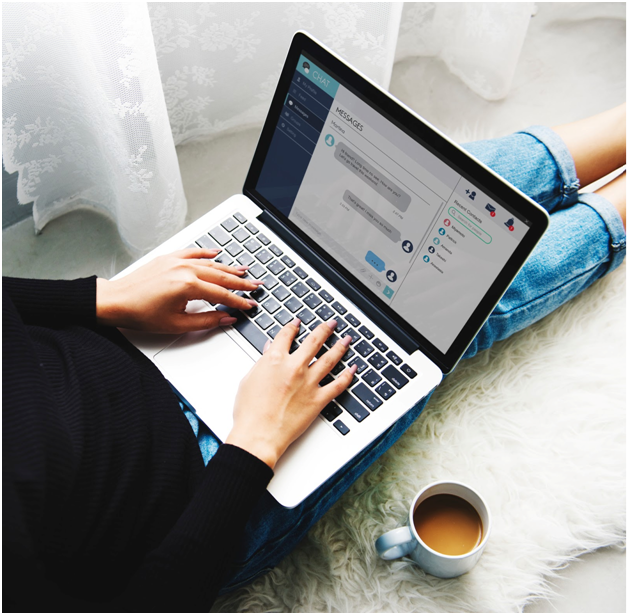 Chatbot is a computer program designed to stimulate conversation with human users over the Internet. A number of companies use this to offer their customers support when necessary.
Eighty-three percent of online shoppers need support during shopping regarding registration, payment, checkout and delivery.  Chatbots can provide assistance like a salesperson. Chatbots can also offer interactive communication where they ask questions to understand the real problem and present rich content pages, images, blog entries, and tutorial videos to help customers through their journey.
About 1.4 billion people interact with chatbots each year and this number is expected to grow because 80% of the companies say that they are already using or planning to use chatbots by 2020.
Chatbot is also available on Facebook via Messenger. At the 2018 F8 conference, it was revealed that there are 300,000 active Messenger bots on Facebook, which is three times as many as the year prior. If you want to communicate with your customers, building a Facebook Messenger bot is a lot cheaper than building a mobile app.
Tip: If you want to start chatbots you can start by using SnatchBot, a platform designed to help you build the best possible messaging experience for your customers. This is your bot builder platform that allows you to design chatbots in three easy steps – create, build and publish.
5. Automation and Email Marketing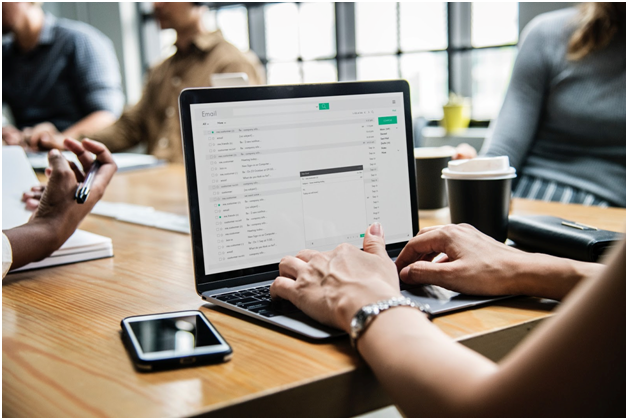 Marketing automation refers to the software that exists with the goal of automating marketing actions. Marketing departments use this for repetitive tasks including emails, social media and other website actions.
Marketing automation drives 14.5% increase in sales productivity and a 12.2% reduction in marketing overhead. Four in five users also increased their leads by using marketing automation software and 77% saw an increase in conversions.
Market automation helps you in a number of ways. First, it boosts your ROI on staff costs. You no longer need to employ staff to do the repetitive tasks which allow you to cut staff costs.
Marketing automation can also help you offer your customers a better experience by allowing you to send behavioral triggered emails. In this way, you can build more personalized marketing experiences for your customers.
In addition, marketing automation makes retention and loyalty strategies easier by allowing you to automate requests for reviews and feedbacks, send exclusive offers to high spending segments and trigger re-engagement campaigns for inactive subscribers. All of these increases customer lifetime value and boosts your revenue.
Tip: You can start marketing automation by automating your email marketing. You can use tools like MailChimp, Hubspot, ActiveCampaign or ConvertKit to do this.
6. Voice Search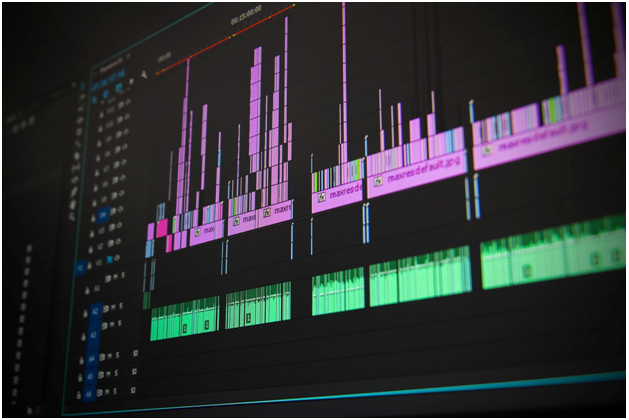 Voice search allows users to use a voice command to search the Internet or a portable device. This approach is commonly used in directory assistance but this is also becoming more and more popular in marketing.
In fact, 22% of the respondents of the BrightEdge survey consider voice search as among the next big technologies in the market.
Fifty percent of all searches will be voice searches by the year 2020. Also, 20 percent of mobile queries on Google and 25% of all Bing searches will be voice searches.
Voice search is very important when you are searching for relevant information through audio content. AI is getting smarter and this is obvious in the improved performance of Alexa and Siri.
Domino's is already using voice-activated ordering assistant to let their customers order pizza. The voice ordering system is developed by Nuance and sits alongside Domino's virtual assistant the Dru Assist which makes ordering more efficient and accurate for customers.
"Those who are ready for the new voice activated era, like Dominos, will have a competitive advantage," said Dale Beamont, founder of AI-powered business app, BRiN. "They saw the future early and have already built their digital assistant."
Tip: When using voice search focus on long-tail keywords because most of the voice searches are long and conversational. Also, cater to user search intent and prioritize local SEO.
7. Personalization

"For marketing departments, personalization is a strategy that increases relevance and engagement, which ultimately drives trust and sales," said Douglas Karr, CEO of marketing and business consulting firm DK New Media.
For Jessica Moreno, social media and brand account manager at Active Web Group, personalization is focusing your market initiatives based on consumer data to optimize ROI.
Twenty-nine percent of BrightEdge respondents consider personalization as the next big technology. Unfortunately, only a few prioritize this and fewer know how to do this right.
Econsultancy's Digital Trends 2018 report suggests that only seven percent consider this as their number one priority for their organization in 2018 as opposed to the 20% who cited content management.
Pure360's survey revealed that eight percent of the respondents would be encouraged to engage with a retail brand if they addressed them by their first name while seven percent admitted that they would be likely to engage with a birthday email. Meanwhile, 31 percent wished that their shopping experience was more personalized.
Kara Drake, VP of Growth at CleverTap, suggest sending personalized push notifications to customers using their names and locations. She also recommends to deep link them into something they already did in the app or on your website and directly links them back into that when they open your app or website again.
Personalization push notifications should be based on the user's profiles and past behaviors and actions. Email can also be personalized and customized. For instance, if one unsubscribes or uninstall, you can embed a survey within the email to understand why they are making that choice. Their response will give you a critical user experience feedback that will be beneficial to analyze user retention.
Tip: Collect more data about your customers and make sure that the message you send to each of them is relevant and useful to them.
8. Video Marketing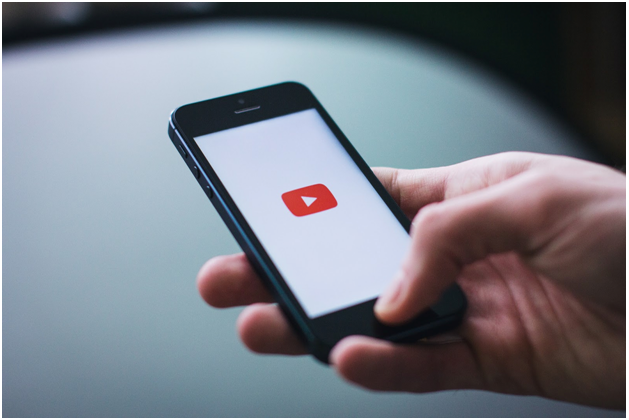 Video marketing is a great outlet to build customer rapport, promote brand services and products. It's a great platform to present how-to's, share customer testimonials and live-stream events.
Video marketing is gaining traction in the market because four times as many customers would rather watch a video about a product than read it.
Fifty-two percent of consumers admitted that they watch product videos to make them more confident when making online purchases. Meanwhile, 65% of executives visit marketer's website and 39% call a vendor after viewing a video.
YouTube is the most successful network for driving conversions. Businesses experience the same success because 72% of those using this strategy experienced a better conversion rate.
Tip: When creating a video consider your target audience, goal, budget and creative requirements. Animated videos are effective but it's one of the most expensive type of video content.
9. Influencer Marketing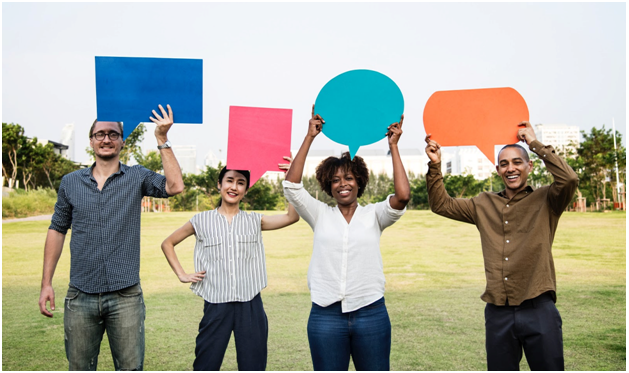 Influencer marketing involves social media influencers to market a product or service. Social media influencers can be found on YouTube, Facebook or Instagram who have thousands of followers and active engagements. They have already built their own audience in their chosen field of expertise which makes them a good ambassador for a certain brand associated with their niche.
Influencers are good brand advocates because they get three times as many views,  twice as many engagements and 12 times as many comments compared to videos owned by traditional celebrities, Think with Google reports.
Forty-nine percent of consumers depend on influencer recommendations before buying an item. Meanwhile, 6 in 10 teens follow the advice from influencers over celebrities. Due to its effectiveness, marketers are increasing their budget for this marketing technique.
A study conducted by Linquia revealed that 39% of marketers plan to increase their influencer marketing budget. The same study showed that the majority of marketers will spend anywhere between $25,000 to $100,000 on influencer marketing.
However, 67.6% of marketers consider finding relevant influencers their biggest challenge. On the other hand, not enough brands are offering monetary compensation to influencers which is disappointing as 69.4% of these influencers' main goal is to earn money.
Tip: Instagram is the most important social platform for influencer marketing, so start finding your influencer in that platform. Check out this article on how to find micro-influencers on Instagram using hashtags and what to say for your initial contact.
10. Visual Search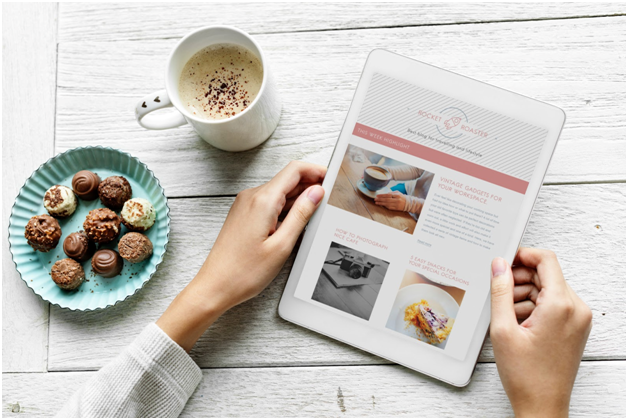 Visual search technology is growing and this paves the way for visual search, which allows the users to search using real-world images like screenshots, Internet images and photographs.
The modern visual search technology uses AI to understand the content and context of these images and return a list of related results.  The rise of visual search is no longer surprising, Pinterest CEO Ben Silberman already foresees this.
"The future of search will be about pictures rather than keywords," Silberman said.
Users can easily relate to visual search because 90% of the information transmitted to the human brain is visual. Pinterest has been using this technology and over 600 million visual searches are made on the site monthly.
A number of retailers and technology company have been using visual search technology already including ASOS Style Match, eBay, Walmart and Blippart.
Forever 21 increases its average order value (AOV) by 20% through visual search. Image-based Pinterest Ads have 8.5% conversion rate. Pinterest projected to clear $1 billion in ad revenues per annum by 2020.
Tip: Consider the nature of your business if you are in retail particularly fashion, home decor, beauty products, outfits and food a visual search will be very helpful to you.
11. Social media stories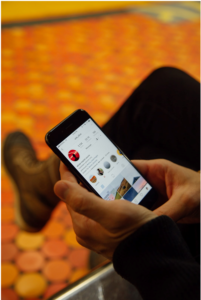 Social media stories are vertical, ephemeral slides made of pictures and videos shot by users over the course of a day. This was introduced by Snapchat in 2013 and was copied by Facebook and Instagram, as well as messaging platforms like WhatsApp and Facebook Messenger.
Stories are becoming more and more popular that's why it's one of the new trends in marketing. In fact, social media stories are growing 15 times faster than newsfeeds.
"The Stories format is on a path to surpass feeds as the primary way people share things with their friends sometime next year," said Facebook's own chief product officer Chris Cox.
Stories are a good addition to your marketing strategy especially if your market on Instagram because 47% of Snapchat story users who've created Instagram stories now prefer the latter. Also, social networks that allow sharing of stories have become the teens' favorite especially Snapchat.
Overall, stories represent a new and exciting way to present your content, run marketing and advertising campaigns and interact with your social media followers.
Tip: Stories work best when you integrate vide, text, images and more content. You can use stories for narrative and storytelling and relate it to your marketing events and campaigns.
These are the new marketing agency trends in 2019, so start using these techniques and see how it can help you grow your business. If you have a social media account take advantage of stories and work with a marketing influencer. Also, start automating repetitive tasks and use chatbots for support.
Latest posts by Catherine Martin
(see all)