Are you getting enough customers with your current sales funnel?
Would you like to improve your sales funnel but don't know how?
In this article, you will learn how to maximize every part of the sales funnel to get those customers.
What is a Sales Funnel?
It's a system in which you use various marketing tools to convince visitors to buy your product or service.
Okay, how do you start one?
First, you need to:
1. Drive inbound traffic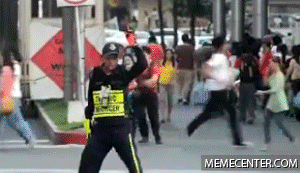 Once your product or service is all set up, you need to tell people about it. To do that, you need to invite visitors to your website.
To attract visitors or prospects, you can use blogs, emails, paid ads, referrals and affiliates.
 a. Blogs
Creating excellent quality blogs are a great way to increase traffic and sales to your site.
Just make sure that they:
Solve your prospect's problem or at least offer good advice

Clear and easy to read

Have attractive visuals like images

Easy to see Call to Action (CTA) buttons or links
b. Email Marketing

Many marketers continue to send emails because it's a cheap channel and can generate a great return on investment (ROI). Only problem is, annoyed prospects will send your email straight to trash or worse, spam.
To avoid that, your emails need to:
Connect with the reader

Tell them about the benefits of your product or service

Convince them that you understand their problems and have a solution for them
For more tips, consider reading 11 email subject lines that will get an open.
If you're going to launch an email marketing campaign you should automate it. This will make it more manageable especially if you're targeting different kinds of prospects. There are several online companies that offer this kind of service, one of them is MailChimp or ConvertKit (what we use).  
c. Paid ads
Sometimes you need extra help from search engines or social media to get noticed by your prospects.
This is where paid ads come in. For example, Google put sponsored ads on the of the search top page. This way, you get the searcher's attention right away.
And yes, you're going to shell out some money but only if somebody clicks on it.  
And as long as you're selling quality products, people will click and buy it. Also, satisfied buyers can promote your product through word of mouth. And that won't cost you a thing.
d. Referrals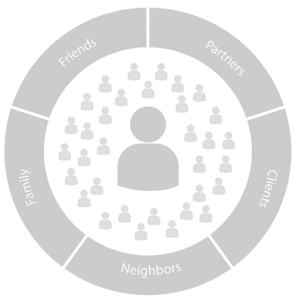 Customers who tried and like your product are more likely to refer it to others. If you're seeking referrals make it easy for them to do so. You can also "sweeten the pot" by offering some incentives.
e. Affiliates
They look for clients to buy your products and services. Think of your affiliates as your online salesmen who work on commissions.
You can hire individuals, a network or company as affiliates. You can find many of them online.
Just a word of caution…
Exercise caution when you hire affiliates. A number of them use fraud to generate leads.
2. Landing page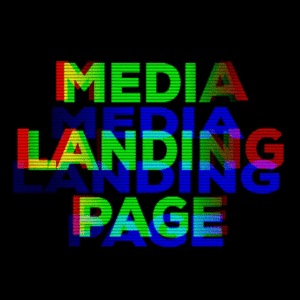 Let's say visitor clicked on your paid ad. You can lead them through your homepage or landing page.
This particular page is crucial.  It's only objective is to convince visitors the need for your product or service.
There are certain strategies you need for creating a landing page including:
Keeping the landing page as simple as possible.

Include a Call To Action (CTA) button or link in the page and make sure that its visible to the user.
3. Testimonials
People like to buy brands that they trust. This is the reason why testimonials are important in your sales funnel.
Why do people trust testimonials?
They trust them for 3 reasons:
You can't buy GENUINE testimonials

Buyers can relate to the testimonials

Testimonials reveal the real deal about your product and service
But remember people are faster to criticize a bad product than praise a good one.
4. Social proof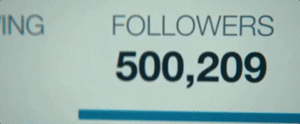 Another way to build trust among your prospects is to provide positive social proof.
Social proof can include the companies you've worked with, the number of customers serviced, the publications that have covered your company or key investors or executives that you may have.
Touting your Facebook or Twitter followers don't count. Try to use numbers or clients that can't just be bought.
5. Give Free Trial or Trial Periods
Everybody likes free samples. It's a proven sales tactic that works almost all the time.
Why is it so damn effective?
It's because…
Your prospect isn't pressured to buy any stuff.

Gives them the chance to test your product.

You also have an easier job of selling the product since they already tried your product.
But don't forget to set a definite end period for the use of your software or service.
You can also offer a free version with limited capabilities and a paid version. Just point out the benefits they will get from the premium version.
6. Call To Action (CTA)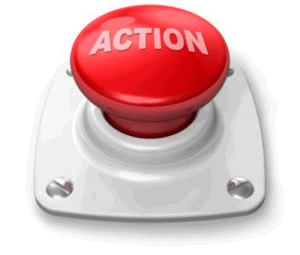 This is the part where you tell your readers what they should do next. Some use links but Call to Action is usually presented as a button.
Did you know that even the wording can encourage or turn off your prospect?
An Unbounce study showed that people will likely click on the button with, "Get your free item" instead of just, "Download."
If you want to increase customer conversion, don't use generic CTA wordings. Instead use CTA words that reinforce the benefits of your product.
7. Show Value on Your Pricing Page
Once your visitors have reached your pricing page, this means they are considering buying from you. This is now your chance to nudge your prospect to the buy.
A good pricing page shows value. A lot of times users don't know how much something should cost, so the price of your offering isn't as important as your ability to show them which package has the most value.
In fact, we wrote about "How a Made Up Product Increased Conversions by 233%." In the study, we A/B tested two pricing plans vs three. The three pricing packages clearly showed the customer where all the value was.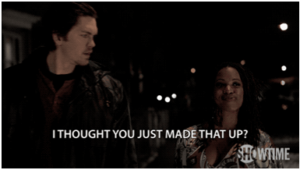 Everyone is looking for a good deal, so just make sure you easily present the deal to your customer.
The pricing page should also include any warranties or FAQs that the customer may have. You want the customer to stay focused on purchasing your product. Also, make sure their concerns or objectives are addressed.
8. Check Out Form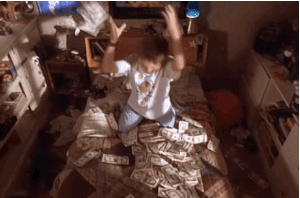 Congratulations!
This is the last component in your sale funnel.
Your customer is ready to buy, so you don't want to mess this up.
Which is why you need to make the signup or registration as convenient as possible.   
The best way to do this is to put as little form fields as possible.
There's a good reason for this. You want your customers to confirm their orders quickly, so you can deliver their products as soon as possible.
But what if you need a lot of information?
If you can't shorten the page, you can make it look shorter. Use short multi-page signups instead of a long one to keep prospects from getting overwhelmed.
And lastly, make sure you include any money back guarantees or warranties that you provide.
Latest posts by Benjie Batanes
(see all)