Want to know what it takes to launch a successful podcast? Want to learn the techniques of successful podcasters?
Podcasters need to equip themselves with a set of skills to launch a successful podcast. If you are new to podcasting and want to learn every detail you need before publishing your first podcast, here's a checklist of things podcasters need to know to be successful.
1. Gather the right equipment and software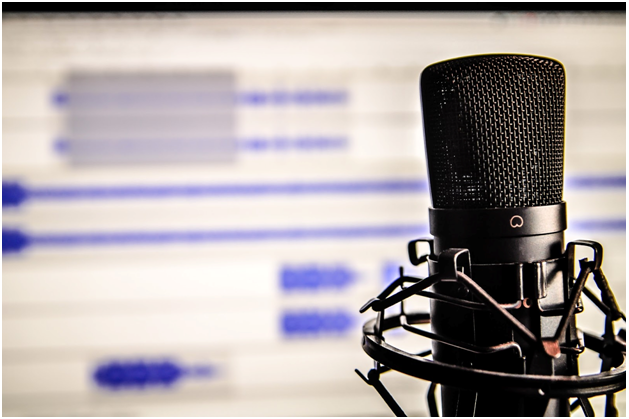 One of the things that you really need to familiarize before starting a podcast is the equipment, gear and software that you need to use. High-quality audio is a must when creating podcasts, so you have to get the best microphone or headphone.
In addition, when you talk directly into the microphone your b's and p's will sound amplified and it might leave your audience confused. You can resolve this issue with a pop filter.
Aside from these things, you need to get yourself familiar with recording and editing software because you will be using this to edit your audio.
If you are not into gears, you have to open your mind and acknowledge the importance of these in your new career. Remember, you can't just use any microphone, headphone, mixer or amplifier, you have to get the best one. Don't worry, there are affordable equipment for podcasting, you just need to know what to get.
Among the highly recommended podcasting microphones that won't break the banks are the Audio-Technica ATR2100-USB and the Rode Podcaster. For software, you need to find one that's compatible with your computer's operating system. There are cross-platform software tools like Adobe Audition and they offer a free trial, so feel free to check it out.
Tip: Do your research and you will find cheap podcasting gear and free software.
2. Sign up for hosting and streaming
Podcasts need a different host apart from your website. Yes, it's tempting to just upload your video on your site, but it's not practical.
"Don't host your podcast on a typical web host or in your current website. Podcast hosting environments have an infrastructure built for large audio files to stream and download from the web. Typical web hosting environments may cause listening interruptions and could even cost you money with overage costs on bandwidth usage," said Thomas Brodbeck, Director of Digital Media at Site Strategics and Edge Media Studios.
Here among the best podcast hosting companies that you can use.
Acast. Gives you access to the easiest content management system with the most advanced analytics and the largest international podcast marketplace to reach the right people for your niche.
Audioboom. They make podcasts accessible and profitable for both podcasters and advertisers by combining technical support, production savvy, and ad sales know-how for a user-friendly and cost-effective experience.
Blubrry. This is among the largest podcast directory in the world. It also offers podcast hosting, statistics, PowerPress plugin and PowerPress sites. It facilitates advertising campaigns that provide reliable results for podcasters and ad buyers.
Buzzsprout. This can help you reach millions of potential listeners by listing your podcast in Apple Podcasts, Spotify, Google Podcasts, Amazon Alexa, Stitcher and more. They offer a free 90-day trial which gives you a good start for your podcasting career.
Libsyn. This is your one-stop solution to start podcasting. They have publishing tools, media hosting, delivery, RSS for iTunes, Advertising Programs, Premium Content, Stats and more.
Spreaker. Another podcast home that offers everything you need to create, distribute and monetize your podcast. You can get your podcast running in less than 10 minutes because they have it all from recording podcast apps to professional analytics nd easy distribution.
Transistor. This has everything you need to grow your podcast audience. It has podcast analytics, generates a website for your podcast, distributes your show on Apple Podcasts, Spotify, Overcast, Pocket Cast, Stitcher, Google Play Cast and social media. It also allows you to embed your podcast episodes on your WordPress blog and invite your marketing team to edit and promote your shows.
Tip: If you don't want to spend money at this time, you can try podcast hosting companies that offer a free trial.
3. Define your niche and audience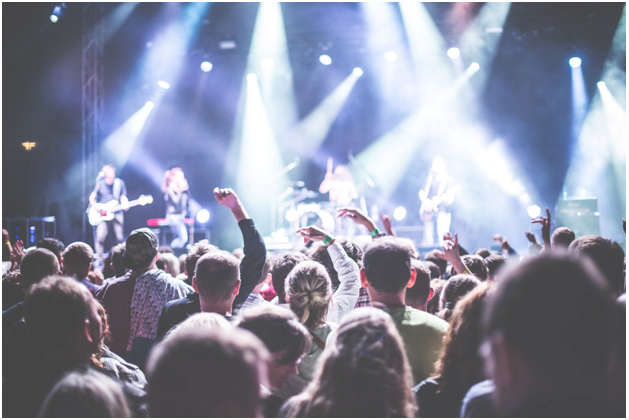 Finding your audience is significant in your success, so you have to determine your niche. This is important in honing your marketing or pitching your podcast to sponsors.
Your podcast's core audience is a very specific group of people that love the topics that you are going to cover in your podcasts.
Remember this, there is no podcast that is published to cater to everyone in mind. If a podcast is made for everyone, it will lack personality and will completely be uninteresting to the majority. If you do that, you'll end up without a core audience. No one will listen to your podcasts regularly.
To help you determine your niche, consider your industry. Do you attract a specific group within your industry? You can also ask your listeners to participate in a podcast survey to see which of your podcast they like best or what they want to hear in your next episodes. When you have these data, you will eventually figure out your niche.
Tip: Determine the topics you want to cover frequently and stick on that.
4. Secure interesting interviews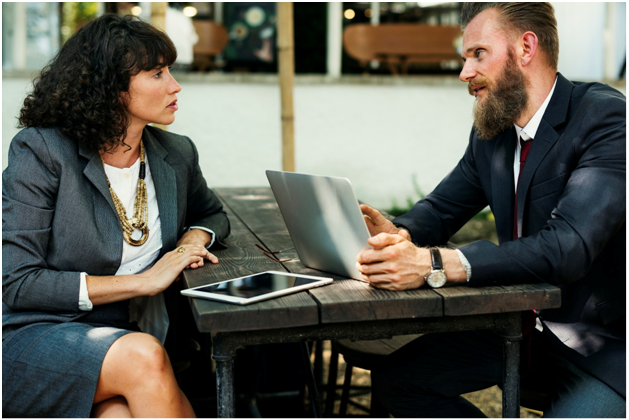 Among the most rewarding part of podcasting is interviewing experts and getting the opportunity to learn straight from those who are the best in their fields. Each guest that you bring on your show will add value to your podcast, not to mention, more interest and additional knowledge for your listeners.
However, you should know that it's also not that easy to secure an interview. You should be ready to hear "no" because some experts may not have the time or may simply opt to decline for whatever reasons.
To score an interview, you have to send out an invitation. Once it's accepted, you have to schedule the interview and prepare for it.
Prepare by doing your research for the interview. It's better if you can spend at least 10-15 minutes with your guest before you start the interview, so you'll be both comfortable with each other. Start with safe questions and go with open-ended questions.
To be a good interviewer, you have to be welcoming, inquisitive, adaptive, conversational and thoughtful. Listen to other podcasts and observe how they conduct their interviews. See how interviewers interact with the guests, how they ask their questions and how they carry the conversation because these will give you a good start when it's your time to do an interview for your podcast.
Tip: Send multiple invites for higher chances of scoring interviews.
5. Determine appropriate length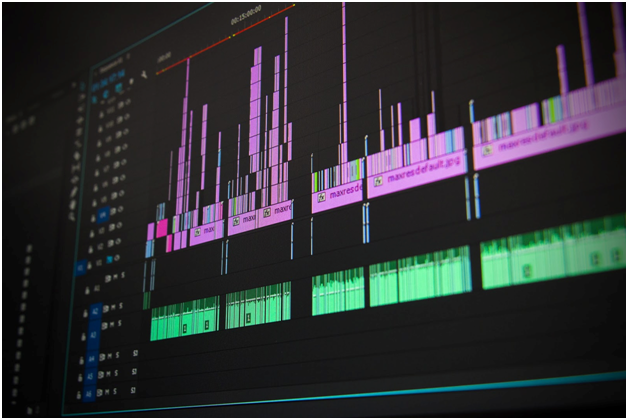 Your podcast should be at the right length for listeners to spend time on it. Thirty-four percent of podcast listeners said that they listened to podcasts up to 30 minutes in length on average.
The length of your podcast may also depend on how frequently you do it. For example, if you have daily podcasts that last for an hour or more, your audience might have a difficult time keeping phase with you and might opt to not follow your episodes anymore.
Some podcasts are biweekly while others are monthly. Before you finalize the length of your podcast, consider how timely your content must be and how often you'll publish your podcast.
Check out the table below for the recommended episode length based on the podcast frequency.
| | |
| --- | --- |
| PODCAST FREQUENCY | EPISODE LENGTH |
| Semi-daily | 1–5 minutes |
| Daily | 1–15 minutes (sometimes 30) |
| Weekly | 15–60 minutes (with exceptions) |
| Biweekly | 60 minutes |
| Monthly | 60–90 minutes |
| Annually | This isn't podcasting! |
Tip: Consider the frequency of your podcast to determine the length of your episode. If you do daily podcast, you better keep it short between 10-15 minutes.
6. Learn to engage with your listeners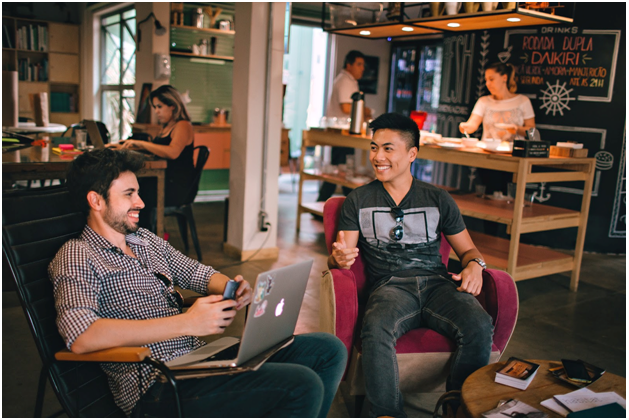 When you do a podcast, make sure that you keep your listeners engaged so they will stick with you. Don't worry if they will listen or not because they actually do.
Podcast listeners are loyal, affluent and educated. Eighty percent of them listen to an average of 7 shows per week. In fact, podcast listeners are the holy grail that advertisers have been looking for because according to Midroll's data, they make it through about 90 percent of a given episode and relatively few are skipping through ads.
"It seems like podcast listeners really are the hyper-engaged, super-supportive audiences that everyone hoped," Miranda Katz wrote.
The study is true at Headgum, a podcast network started by Jake Hurwitz and Amir Blumenfeld. As mentioned only a few skip ads and those who do remain engaged with the episode rather than dropping off at the first sign of interruption.
"I think people are overall very relieved to see that people are actually listening the way that we hoped," says Headgum CTO Andrew Pile. "There are really audiences out there who listen to every word that comes out of [a host's] mouth."
Tip: Choose contents that resonate with your audience because if they can't relate to it, they won't stick on your episode. Also, end your podcast with a question to carry a conversation with your audience, this way they will keep thinking about an answer even after they take their headphones off.
7. Make a buzz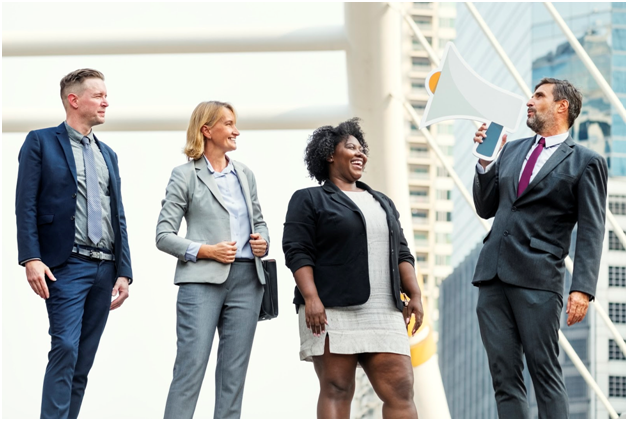 Consider your podcast launch as an event. Just like any other events, you have to prepare for it and of course, make a buzz about it. In short, you have to promote it.
Building up your podcast before you even publish it will make your audience aware of it and they will anticipate for it. By the time your podcast is ready, the audience who are waiting for it will surely listen to it.
To accomplish this, make a calendar and work backward from your launch date. Determine the best dates when it makes sense to market or promote your podcast. You can use different platforms to promote your podcast including social media, blog or your website.
Tip: If you have a daily podcast mention your upcoming episode to introduce it to your audience.
8. Use social media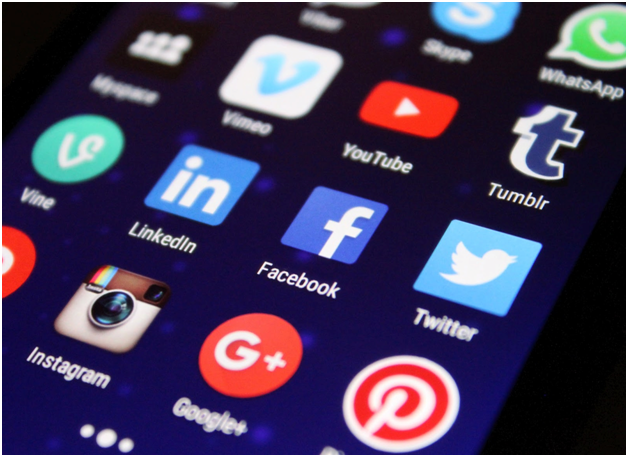 Social media, whether its Facebook, Twitter or Instagram are great platforms to promote your upcoming episode and expand your connections. The majority are present on social media, so you have a greater chance to reach your potential audience.
Also, there are a number of social media influencers that you can work with to leverage your promotional efforts. Just look for influencers who share your niche and they can help you reach a more potential audience.
Influencers can make a huge difference in promoting your content. Having one influential person sharing your content resulted in 31.8% more social shares. Having three influential people sharing your content doubled the number of social shares. And having five influential people sharing your content almost quadrupled the total number of social shares for an article.
Take advantage of social media to build your podcast audience and make a buzz for your upcoming episodes.
Tip: Look for your competitors' followers on social media and follow or friend them. Engage with them by leaving valuable comments to guarantee a follow back. Reach out to a social media influencer and ask for help to promote your upcoming episode.
9. Compile an email list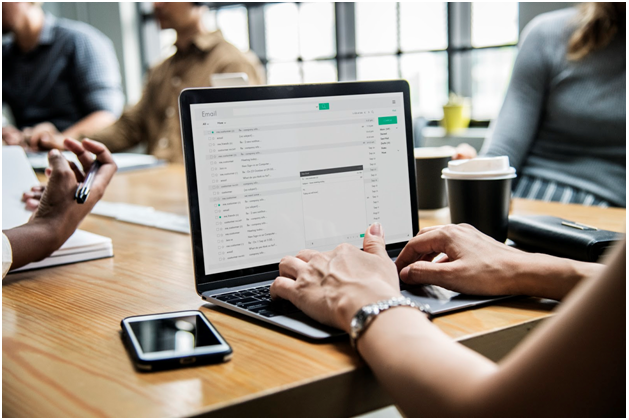 Podcasters need an email list to connect with their audience. Yes, you can connect with your listeners on social media, through blogs or on your website, but email remains a leading option.
As mentioned above, podcast listeners are educated and 86% of professionals prefer to use email when communicating for business purposes. Email is also an effective marketing tool. For instance, you can use this to promote your podcast and encourage those in your email list to look out for your upcoming episode.
Email is a good platform to communicate urgent information, announce special events, automatically deliver new posts, or give previews for your upcoming content. Email gives you a more private and deeper conversation with more details, meanwhile, social media are for quick interaction only.
Tip: Learn to automate your email to save time, boost productivity and stay organized. You can use an email service provider for marketing automation.
10. Early access to iTunes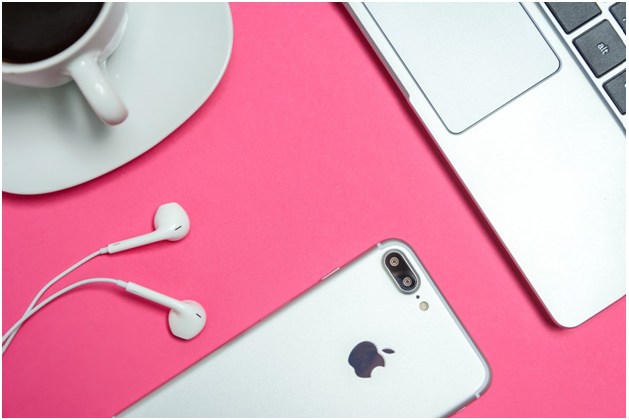 If you are planning to submit your podcast to iTunes, it is recommended that you do so before your launch date. The benefit with this is that you can get it ready and focus on your promotion before the scheduled date.
The last thing you would want on your launch date is to prepare in advance and have no show to promote because it hasn't been accepted by iTunes. iTunes accepts podcast before the launch date provided that you don't market it publicly yet.
Think about this, sometimes it takes days before your submission will be approved, so give it enough time probably 48 hours to ensure that it is approved before your launch date.
Tip: Once your podcast appears on iTunes, share an email with your list announcing that your podcast is now live and they can check it out.
11. Attract sponsors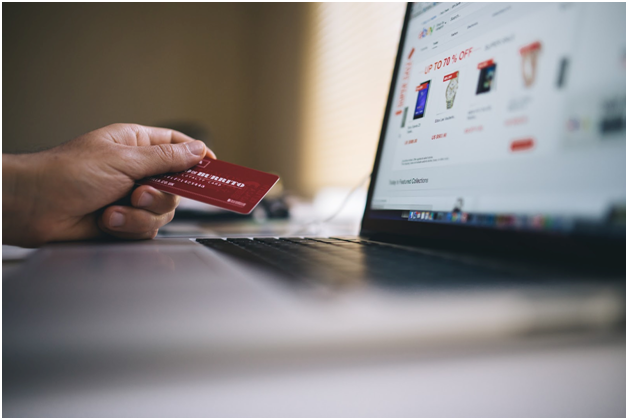 Most podcast today are designed to monetize. If you are planning to pursue this career, you probably do because you know that there is a potential to make money from it.
Most podcasters earn money from sponsors. John Lee Dumas founder and host of Entrepreneurs on Fire, an award-winning podcast, began to attract sponsors just 6 months after he started podcasting in 2012. In 2013, he generated $12,584 in a month and 85% of that came directly from sponsorship.
Don't rush to find sponsors instead focus on your niche and be passionate in providing free, valuable and consistent content. Engage with your audience and build your brand. In due time, sponsors will knock at your door to get in front of your listeners.
Engagement is the best stat for podcast sponsors because they want to see your influence and how you engage with your audience. The more likely your audience take action, the more valuable they are to a sponsor.
Tip: Aim for a high engagement stats by interacting with your audience. You can ask your listeners to participate in a survey or ask you questions that you will answer in your next episode.
These are the things that podcasters need know to be successful! Start by familiarizing yourself with the gear, equipment and software, define your niche and audience, secure interesting interviews and promote your show. Most importantly, engage with your audience, your influence will help you grow your audience and win sponsors in time.
Latest posts by Catherine Martin
(see all)