There are tons of things to prepare when you are at the early stage of your business and you will need all the help you can get.
So if you find yourself wondering what things you need to learn as you begin your new business venture, here are some of the questions that new agency owners frequently ask which you can learn from.
1. Do I need a co-founder?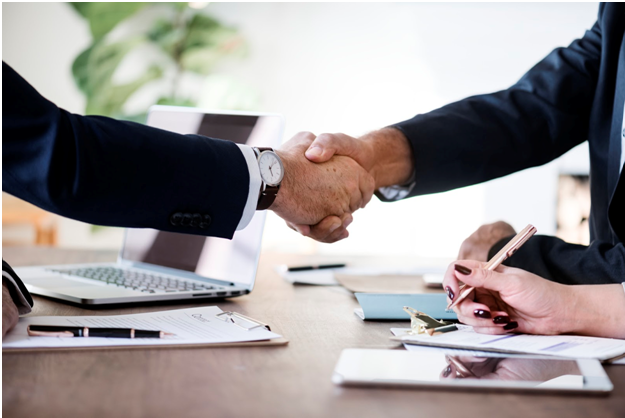 A number of people have dreamt of starting their own business however, they later realized that it's too difficult for them to start alone. Others heard that it's better to find a partner so do you really need to hire a co-founder to start your agency?
Having a co-founder has its own pros and cons. If you have a partner, you have someone to share the stress and isolation that sole founder gets to experience alone. 
"As a single founder, I felt like I was carrying a weight that I couldn't share with anyone," Alex Turnbull, CEO & Founder, Groove.
Here are some of the famous advertising agencies that are named after the partners who founded them.
Ogilvy & Mather

Saatchi & Saatchi

Wieden + Kennedy

Goodby Silverstein & Partners

Teehan+Lax
The disadvantage of having a co-founder though is the fact that you can't decide on your own as you will need to consider your co-founder's opinion in every major — or even minor — decision you make. This results to processes taking longer.
If you work with a partner, you  need to have complementary skills and experience. You also need to only consider a partner that you really trust.
You don't necessarily need to get a co-founder one to start your agency, it's really down to your personal preference. If you wish to be a sole founder, here are it's own pros and cons: As a solo founder, you can set the direction, tone and speed of your company in your own phase. Unfortunately, you're also prone to going fast in the wrong direction.
As the old adage says, "If you want to go fast, go alone but if you want to go far, go together." If you have co-founders, you have a group of people who make decisions with you and you can catch problems together before it happens.
Tip: Determine what will make it easier for you to manage your business and decide if you want a co-founder or not.
2. Should sales and marketing be my priority?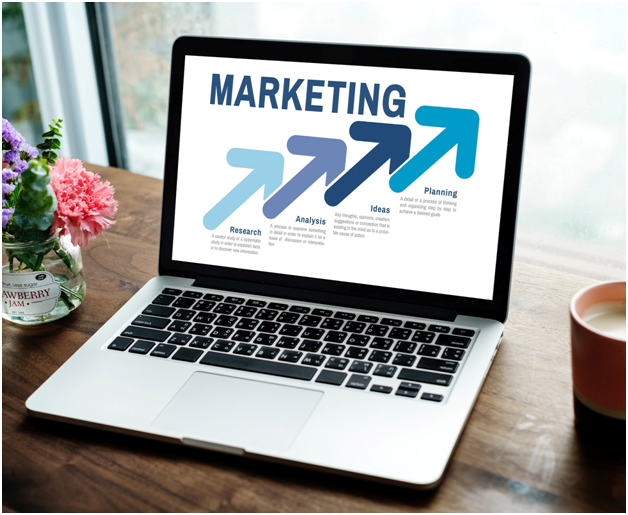 You start a business because you are hopeful that you will earn profit from it. You can only monetize your business through your clients that's why they are the lifeblood of any agency.
You need to get more clients and retain the current ones to increase your profit so you have to show them that they need your service. You also have to promote your business so others will be aware of it thus, the need to prioritize sales and marketing.
Sales and marketing alignment can help your company become 67% better at closing deals. It can also lead to 36% higher customer retention and 209% more revenue.
With these figures, you will surely enjoy an increase in your profit. So to answer your question, yes, you should put sales and marketing at the top of your priority.
Tip: Align your marketing and sales by doing weekly meetings and by coordinating your content marketing campaigns with sales.
3. What are the systems and process I need to implement?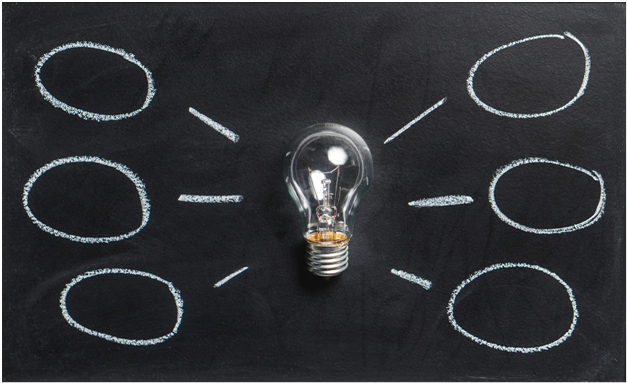 Your agency needs concrete systems and processes to operate smoothly which includes leadership, setting of expectations and consistency. When your systems and processes are well-established, you don't need to micromanage everything. You can be away from work stress-free. However, when it's ineffective, it can complicate things, hamper the operation and may cost 20 to 30 percent loss in revenue.
Every agency might do things differently but there are standard processes that should be defined to keep everyone know what happens when, who does what and what the expected outcome is.
Here are some of the things that need to be defined:
Sales

Pitching

Pricing and billing policies

Onboarding new clients

Disputes with clients

Generating and qualifying new leads
Tip: To have an effective system, automate processes for repetitive tasks if possible, hire employees that you trust, and learn to delegate tasks so your business can operate without you.
4. What factors affect the agency valuation?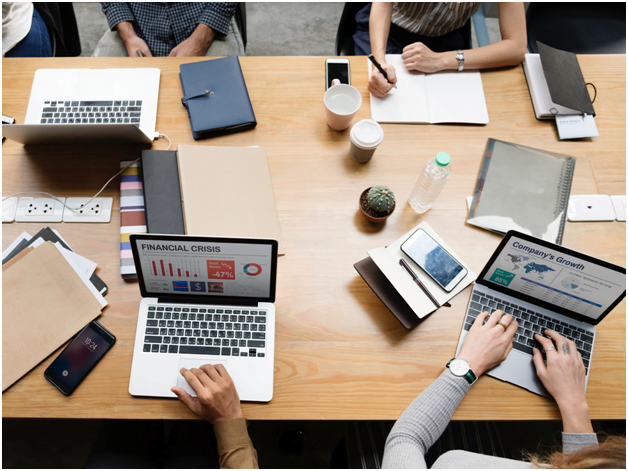 Business valuation is a process and a set of procedures used to estimate the economic value of an owner's interest in a business. This determines the price that the market participants are willing to pay or receive for the business.
The market value of your business may depend on who conducts the appraisal and a number of several other factors that include growth prospects, earning history, staff and management and reputation to name a few.
A positive reputation can definitely boost the value of your agency. A negative reputation can also affect it negatively.
Company's valuation is something you need to examine before selling your company so this might not be that important to new agency owners because, for sure, you're not selling your company at this stage. However, if you have plans to eventually sell it, it's good if you are aware of this at this early.
Here are some of the things you can do to improve your company's valuation: diversify your revenues, improve your executive team and plan for the long term. Keep on improving your business until a buyer can see its potential for sustained growth and when that happens, you can command the price you want.
5. When should you consider selling or merging?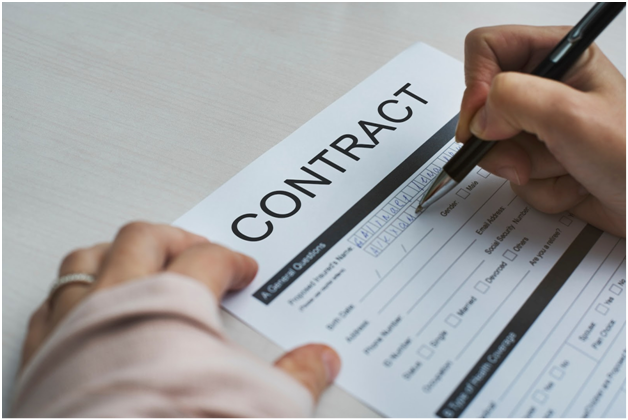 There are a number of reasons why companies or agencies decide to sell or merge and these include retirement, business growth, legal reasons or simply to cash it out. When is the best time to sell or merge?
Selling and merging are popular exit strategies. An exit strategy is necessary for a business plan because it helps in maximizing the financial return on the company and as a new agency owner, you should be aware of this.
Agency owners may have different reasons why they want to sell or merge. Pamela Wasley, CEO, Cerious Executives believes that  the best time to sell is when your business "has grown substantially."
"When your business has grown substantially, it might be time to consider selling it. Running a business is risky, and the bigger you get, the bigger the risks you have to face. The value of your business is not liquid until you go through the transaction of selling your company," Wasley said.
Armin Laidre, Managing Partner at ExitAdviser, has another take when it comes to the best timing of selling. For him, you should sell your company when you receive an offer that you can't turn down.
"If a buyer presents you with an offer you can't refuse, it's a good enough reason to accept and sell your business. Such an offer is usually priced way above the market value of your business. This kind of offer is rare, so you wouldn't want to pass it up because you may not get another one like it the future," Laidre said.
Tip: Create a goal, timeline or sets of condition when you can sell or merge your company to make it easier for you to decide when's the best time to do it.
6. Will I lose control if I merge with another agency?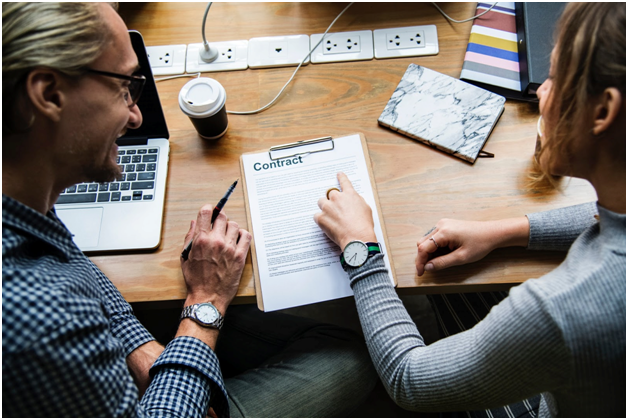 Companies usually merge to grow their businesses. This doesn't mean that you will lose complete control of your agency, but there might be some limitations as you fold your assets and liabilities with another business to create a new one. This depends on what you agreed on your term sheets.
You have to take your time before deciding whether you merge or not. Know the other business owners well especially their personalities and commitment. Only merge if you are confident with your potential merger partner.
The process may take time, so expect an initial lack of productivity and some teething problems when the merging begins. This can affect the business' performance so focus on your customer service because it's easier to retain the existing clients than acquiring new ones.
Tip: Do not give up your full control especially on specific areas of operation that you know too well.
7. What types of employees should I hire?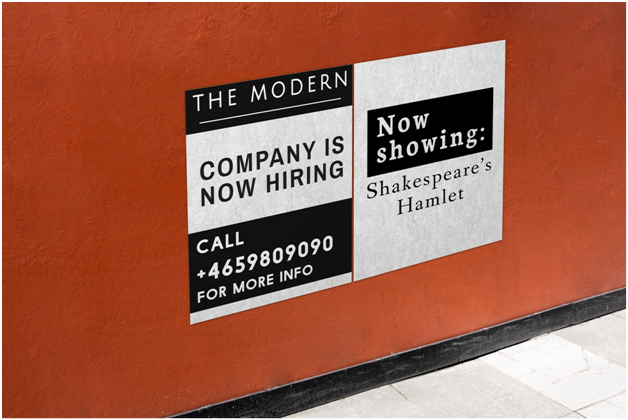 Most agency owners are used to controlling every aspect of their business and this is a hard habit to break. However, as your company expands you have to learn to delegate tasks and leave some of the works you used to do to your employees.
It's very important that you hire employees with skills and expertise. It's also as important to hire someone you trust because there will certainly be times when you will be away from work and have to entrust the operation to them.
It's tempting to hire cheap labor and interns but their lack of experience and skills might earn your agency a poor reputation. Don't take the risks, instead, hire professionals and experts and let your others employees learn from them.
Tip: Improve your hiring process so you can easily spot the best candidate for the job. You can start by writing a better job description and improving your interview to include the candidate's coachability, emotional intelligence, temperament and motivation.
8. What are the first roles I need to fill?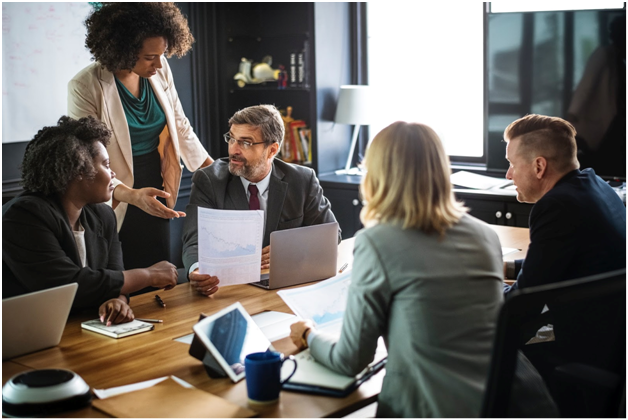 If you are starting a new agency, you have to make sure that you fill the most important roles first, those roles that will keep your agency operational. If your agency is about graphic design, fashion, advertising, media, film, music or video game, perhaps, the most important role to fill in is the creative director.
The creative director is the one who leads the team, develop creative guidelines and develop the creative work. He overviews the project to ensure that it meets the company's standard and provide guidance to creative concepts and designs.
"I see creative direction as putting the right pieces of the puzzle together [finding the right team] and inspire them to deliver quality project. If we have the right people in place, and they feel inspired and happy, than I have done most of my work," creative director Julien Ranjard said.
If you have a partner, one of you can play this key role. For example, there are two founders one is a designer/developer and the other is a marketer. Either of you can step up and oversee the overall operation.
If you are the marketer and you play as the creative director and the manager at the same time, then you have to let go of some of your roles if it's already affecting the company's progress. For example, if marketing takes up so much of your hours that you don't have enough time pitching to potential clients and closing deals, then you may need to hire a creative director or an experienced manager to take some of your roles.
Tip: Your first full-time hire should take care of whatever is chewing up most of your time. Every hire you make should help you take on more projects and execute them well.
9. Should I get administrative help?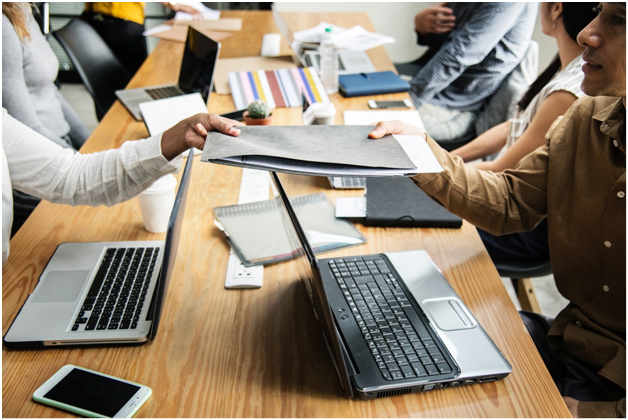 Administrative workers are those that provide support to your company. They include general office management, answering phones, speaking with clients, and more. Your accountant and bookkeeper are among them, too.
Do you need them? This might depend on how big your company is. The number of your employees matter when deciding whether you need administrative workers or not.
If you only have a few employees, then you might not need administrative workers. However, if you have 20 employees or more and doing their payroll is already consuming too much of your time, then perhaps, it's best if you hire one.
If you are working $1,000 per hour, it isn't wise to spend hours processing your employee's payroll or interviewing tons of applicants for your agency if you can pay someone $10 per hour for that task. It's better for you to do the thing where you earn more and hire someone like a freelance accountant or bookkeeper to do the other things for you.
Those who did this were very pleased with the amount of time they saved. You should try it too if the administrative tasks are already taking too much of your time.
Tip: Hire freelance accountants and bookkeepers to help you do administrative tasks.
10. How do I market and get more customers?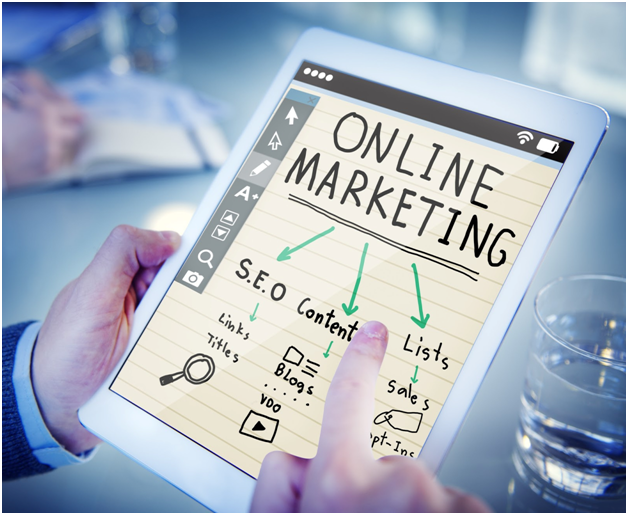 Your marketing strategy may depend on your type of business or niche. For example, marketing a digital agency is tough. It's not easy to find prospects due to the tough competition in the market.
Small and mid-sized agencies' primary marketing channels are SEO and social media because PPC is expensive and bigger agencies have driven up the cost of buying clicks. Another ongoing challenge is maintaining visibility due to the tight competition in ranking in Google searches.
The good thing is you have a number of ways to promote your product to your potential clients. You can write content about your agency or simply promote it on your social media so others will discover it. Establish your presence on different social media channels including Instagram, Facebook and Twitter.
But, don't just be present. Engage with your potential customers. You can check your competitors and follow those who follow them. Engage with them by answering their questions or by simply recognizing what they have to say.
"Content is King but engagement is Queen, and the lady rules the house!" Mari Smith said.
Tip:  You can hire a marketing agency to do this for you if you don't like marketing or if your marketing efforts are a hit or miss. Also, a marketing agency can help if you need guaranteed results because they know what to do.
11. How do I manage client relationships?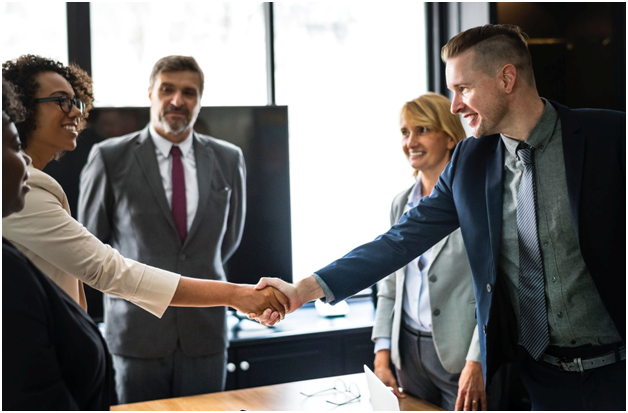 Getting new clients is important but keeping the current ones is as important. You have to manage your relationship with your clients well because even if you deliver high-quality service, if you don't know how to handle them well, you might just lose them.
"Excellent customer service is the number one job in any company! It is the personality of the company and the reason customers come back. Without customers there is no company!" Connie Eldier, CEO and Founder of Peak 10 Skin.
Here are a number of client relationship management strategies that you can use to keep your clients. Among the things that you have to always remember is to respect their time, set mutual goals and be transparent.
Also, when things go wrong and your client knows it, take responsibility and call instead of just sending an email. If it's possible to get face to face, then you can do so, it will make your bond grow. As Teddy Roosevelt said, "People do not care how much you know until they know how much you care."
Tip: Never over-promise and under-deliver. Be transparent with your clients.
12. How do I stay ahead of industry changes?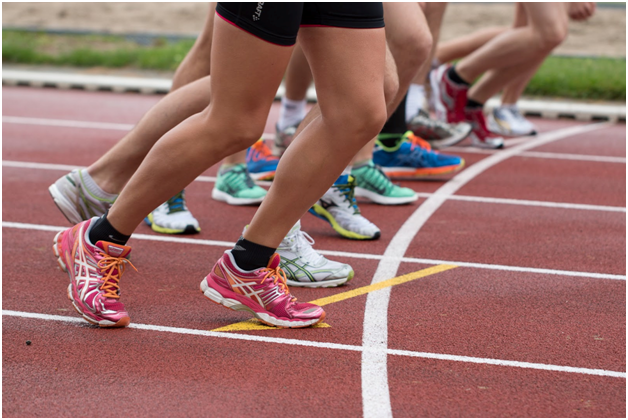 "Nothing is permanent but change," so you have to adapt to it. You need to be ahead of your competitors when it comes to the changes in the industry by keeping yourself updated with the trend.
For instance, this year, 94% of small business websites will be mobile friendly and 58% of those without a website plan to build one. If you still don't have a website, it's high time that you create one because this will be very helpful in your business as 52.5% of all worldwide online traffic was generated through mobile phones.
Also, be innovative because customers love that. Don't be afraid to try out new ideas because that might just be exactly what your clients want.
Eighty-four percent of executives admitted that innovation is important to their growth strategy. Innovative companies grow faster and are more profitable than their competitors.
Tip: Be on top of your business by knowing the competition and stepping up your marketing efforts. Most importantly, have a positive attitude about changes.
13. How do I measure the success of my agency?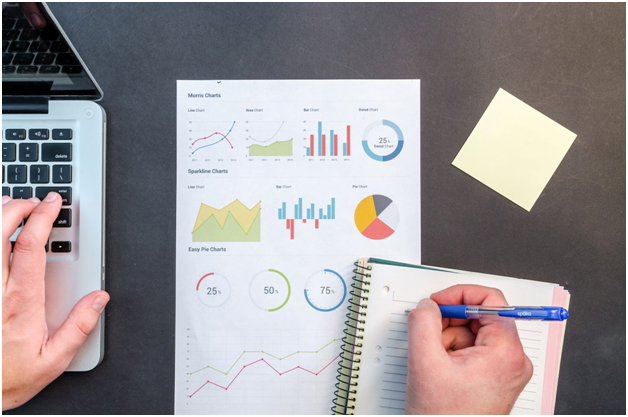 As an entrepreneur, you want to be successful in your business ventures but such a journey is unpredictable. Over 50% of small businesses fail in the first four years and among the leading causes are incompetence (46%) and lack of managerial experience (30%).
If you want to ensure the success of your business, you have to constantly measure its performance. Otherwise, you will also fall into the abysmal failure.
You can measure your business performance by looking at your financial statements, checking your customers' satisfaction, and counting your new customers. You can also conduct performance reviews among your employees to also check how they feel about your business.
Don't forget to assess yourself. How's your business relative to your own expectations?
According to one study, 55% of small business owners are satisfied with being small. Your feeling about your business is a huge factor in assessing the success of your agency.
Tip: Be sure to be happy with your little success to encourage all-around success.
These are the commonly asked questions of new agency owners which you may also have in mind. If you have any other queries, share them over.
Latest posts by Catherine Martin
(see all)