Are you having a hard time selling your content? Want to learn how to persuade those who doubt your content and make them patronize your work?  
There are different forms of content that you can sell online. Examples of this are eBooks, photographs, videos, audio and music files, and courses. These types of contents are in demand nowadays.
Digital book sales increased for the second time in two years in October 2018. Publishers saw modest revenue growth in ebooks, downloaded audio had the highest percentage revenue growth year-to-date by about 37.7% and 64% of consumers said that watching a video on Facebook influenced them to make a purchase.
Audiobooks have grown more quickly than eBook but the latter remains the larger market in libraries. About 40% of library patrons check out both eBooks and audiobooks.
"Library readers are often avid readers. They are borrowing physical books and online books," Burleigh said. "They are getting content any way they can."
If you are working on these types of contents but having a hard time making money from your digital works, here are some tips to sell content to skeptics.
1. Start with statistics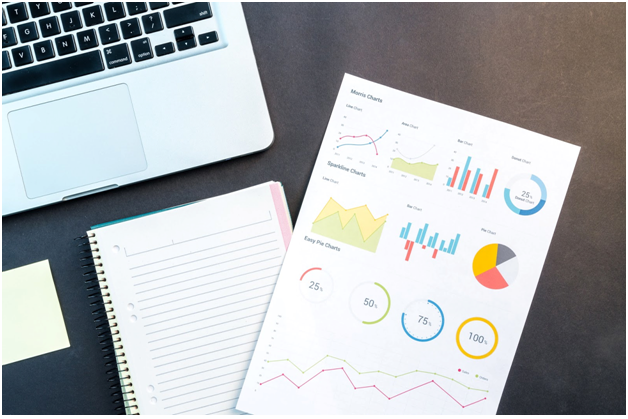 Statistics refer to the factual and numerical evidence about a particular topic. It is the method of conducting a study about a subject and collecting, organizing, interpreting and presenting the data afterward. It highlights the significance of the issue and provides concrete evidence that is difficult to refute, which make it a good backup if you want to make a point to a skeptic.
When using statistics make sure that you consider the message, so be selective and only use the relevant ones. Also, use context creatively to ensure that the correlations are correct and don't appear forced.
You can use this for your content such as in your online course for digital marketing by providing the success rate of those who took it. Highlight how it makes one competitive and skillful in the said area.
For instance, you can include a statement like this in your cover or preview: "Eighty percent of those who completed this online digital marketing course was hired in less than two weeks".
Make sure to use factual data. You can do a survey from your current and previous customers to gather the data that you need.
Tips: Use the current or latest data to make your point relevant. If your data is out of date it's already irrelevant.
2. Show case studies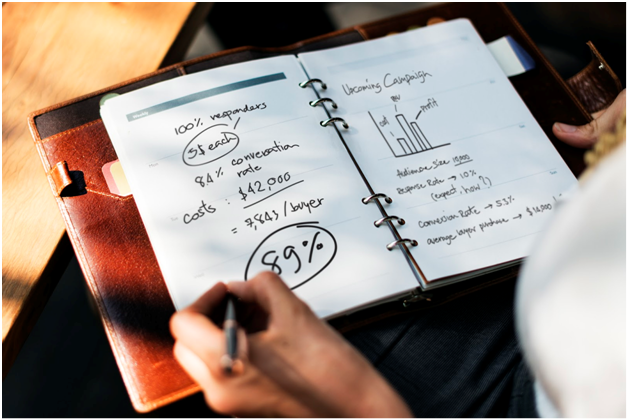 Statistics is the science of collecting, analyzing, interpreting and presenting numerical data in large quantities for the purpose of inferring proportions in a whole from the representative sample.
On the other hand, a case study is a record of research in which detailed consideration is given to the development of a particular person, group or situation over a period of time. Case studies usually use statistics.
If you have the numbers, back it up with a certain study to convince those in doubt.  It's best to focus on powerful data points like the increase in conversion rates and impact on revenue.
You need to be selective when it comes to the case studies that you will use in your content. Choose two to three case studies that you love and can replicate. Include the dollar signs and ROI percentages because these are effective in convincing the stubborn mind.
You can find some case studies in the following sites:
Tip: When selecting case studies, start by choosing those relevant to your content. Find case studies that are related to your niche or industry.
3. Touch on pain points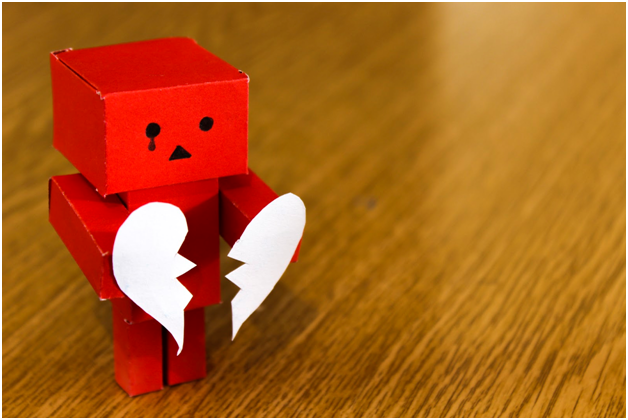 Each pain point refers to a specific problem that your customers are facing. Familiarize the skeptic that you're talking to and point out the pain point that he or she is experiencing.
Pitch your product in a way that solves that problem to convince the other person that you are offering them a solution to end their struggles. Acknowledging a paint point can give the skeptic a new perspective about your product.
For example, if your target audience are content writers, acknowledge the struggles you encounter about the craft. Sixty-five percent find it challenging to produce engaging content while 60% admit that they can't produce content consistently.
If your prospects experience the same problem, this will make your content very relatable to them. They will start following you and reading your contents. It is recommended that you also add relevant statistics about a particular paint point to make it even more convincing.
Find similar statistics as above that applies to your content and after sharing that, offer a solution.
"You should be able to transform costs and pain points into innovations and profits," says Erika Feinberg, President at RvuKangaroo SaaS.
Tip: Identify pain points by starting with your own experiences and by familiarizing your product and what it offers to the customers. When you do this right, it will give you positive returns.
4. Use product demonstration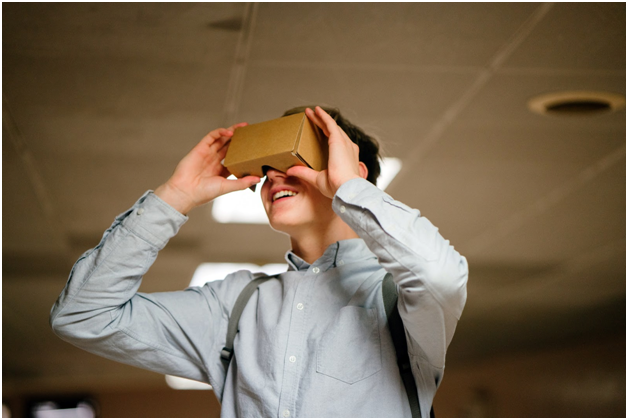 Another way to convince a skeptic is to demonstrate the overall process of your operation. Introduce your prospect to your product and services and let them see how you operate. This approach will help them understand your strategy more and might spark interest in them and eventually convince them to try your services.
For example, if you are offering services for content marketing, start by explaining how you create and distribute your content to attract potential customers and retain the current ones.  
Then, show case studies and statistics from your previous clients to prove how effective your strategies are. Show charts and graphs to highlight the increase in sales, the number of customers and cost savings.
Product demonstrations are effective and very helpful. Forty-one percent of shoppers who see a demonstration of a product go on to buy it from the store. If they don't buy, there is nothing to lose because the demonstration helps with brand awareness, which is as important.
"In-store, our trained demonstrators can have those discussions and even if they don't make a sale, it doesn't matter. It's as much about brand awareness," Sage marketing director David Gubbin said.
Tip: Customize your demo according to the person you are presenting so it feels personal. Tell your customers' story and then present data through graphs and charts to show how your service or product help your customers increase their revenue and sales.
5. Focus on the benefit and value delivered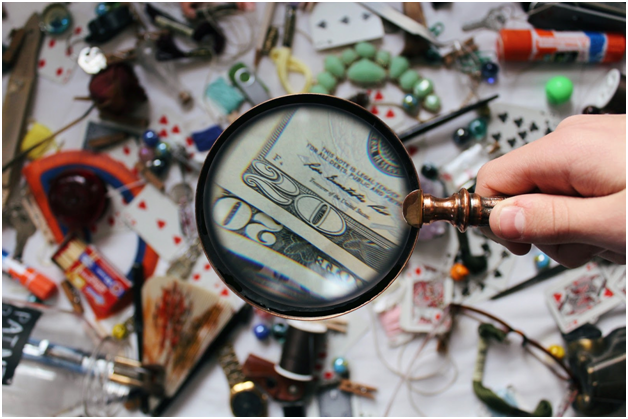 Skeptics tend to skip all the benefits and value offered to them because they simply don't believe it. You have to highlight these things to them to convince them that they can get something out of what you are giving to them.
For example, most might not get an ebook about weight loss because they already read numerous publication about it and it didn't help them. They feel that all of the books about this topic is the same.
If you are selling an ebook about dieting and weight loss, include the number of weeks and the number of pounds lost in a given time frame in the preview to give the reader a good grasp about your preview or cover.
If a potential customer reads "lost 5 lbs in a week without exercise", your offer will be more interesting to them because it gives them actual numbers and a concrete expectation. They know exactly what they will get from your eBook.
Then, share recipes and weekly diet plan that is easy to follow so they will not have a hard time sticking to it, in this way, they will likely reap the benefits you promise and they expect. You'll make them happy and they'll give you positive reviews which can help you promote your content.
Tip: Make sure that those who will download or pay for your content will get something out of it, be it a tip or formula. Remember that people only invest in something when they know that there will be a return of investment.
6. Share customer testimonials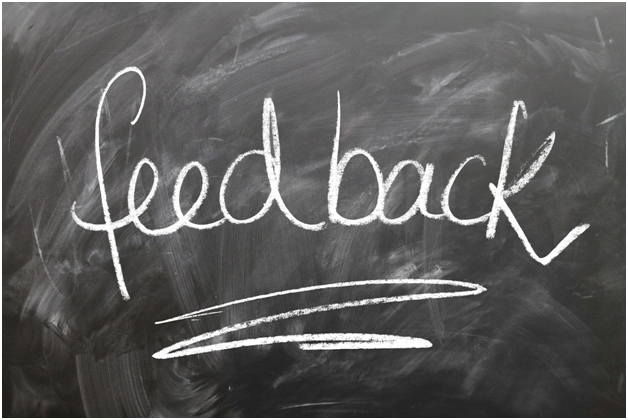 Customer testimonials are another effective approach to convince a skeptic. Ninety-two percent of consumers read online reviews and testimonials before making a purchase and 88% of them trust online reviews. Another 72% said that positive reviews make them trust a business more.
You can use this approach to sell any of your content, be it eBooks, audios, videos and especially online courses. Include positive reviews from those who already took the course and highlight how it helped them achieve their recent accomplishment like passing an exam.
Social proof like customer reviews have positive effects on your conversion rates and this applies to all industries and on all channels.
Here are some of the things that happen when your consumer interacts with the reviews.
58% are more likely to convert

Generate 62% more revenue per visitor

Buy 3% more per order
Tiip: Encourage your previous customers or clients to leave reviews, collect it and store it on one page, so your prospects can easily find it. Also, include some in your contents so those who purchase your work will know how it impacts the others.
7. Compare and differentiate yourself from the competitors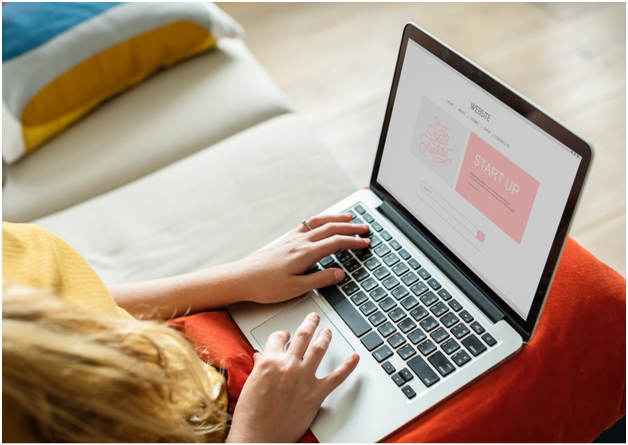 What you are offering is probably not unique if you've got competitors because this means that there's another team or person who is already working to address the same pain point that you are targeting.
For instance, there are already a lot of ebooks, videos and courses about marketing or dieting but for sure there is a difference between your output and theirs. Take advantage of this and differentiate yourself from your competitors in the market.
For example, if you offer an eBook about social media marketing, highlight the attributes that will make your content stand out. You can use these powerful phrases to convince a skeptic that your content is worth it:
"The best eBook for…" to show authority and superiority

"The only eBook that…." to show exclusivity

"The lowest cost" … to offer a bargain
Compare your content to the existing ones and point out the new ideas, approach or study you use that make your work more relevant today. You can also support your claims with statistics and case studies to make it more convincing and reliable.
Tip: Focus on what makes your work superior compared to the other similar content available on the market.
8. Offer a free trial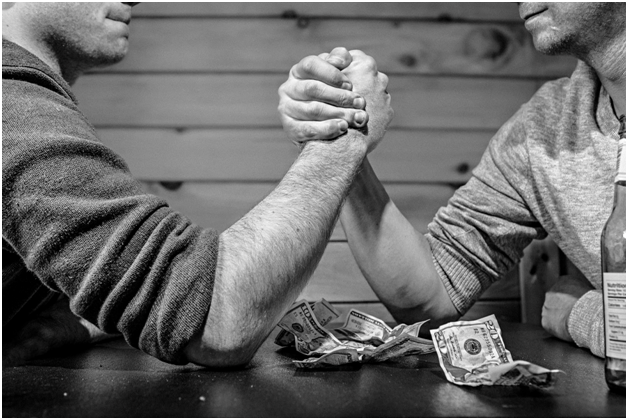 Free trials are available everywhere from live TV series, apps and even for online contents. If you are trying to sell your work to someone who is hard to convince, a free trial is a good way to prove your product or output to that person.
Is this effective? According to video-sharing site Vimeo in its State of the OTT (over-the-top) Audience 2018 report, no matter what the platform, over 60 percent of viewers who make use of free trial become paying customers. Some of its OTT customers have achieved conversion rates of 72 percent through app sign-ups.
"Free OTT trials are effective in converting a sizable portion of trial users into subscribers," says Glenn Hower, a senior market research analyst for Parks Associates. "There is a potential for free trial abuse, but only roughly 1% of consumers are 'serial trialers' who abuse free trials to avoid paying for services. Most consumers use trials for their intended purpose of trying out a service before deciding whether or not to continue as a paid subscriber."
A free trial helps with brand awareness, gives you the opportunity to collect feedback and offer incentives. If the content you offer is great, it will sell itself.
When offering free trials you can structure it in two ways: limited-time or limited-capability.
If you have a library of useful contents about marketing you can give your potential customers a week to access everything or two weeks but with limited access in hopes that what they will see will get them hooked and willing to upgrade for the full product.
Tip: Decide the length of the free trial period, identify the features you want to make accessible and those you want to hold back.
9. Sell your customers a lifestyle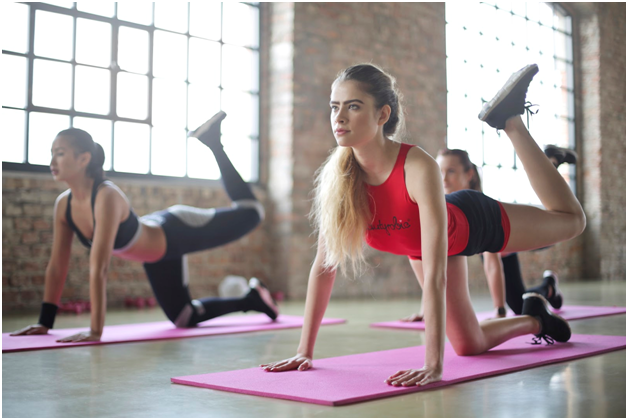 Celebrities and social media influencers have become popular because their followers wanted to mimic them and live the same lifestyle as they do. Most of us have a certain person at the back of our mind that we want to be someday and this is the reason why selling a lifestyle helps you close more deals.
If you are a fitness instructor selling ebooks, videos and other contents about exercise and diet, you have to highlight the joy of living the life that results from practicing the routines in your book and from preparing the healthy recipes from your cookbook.
Your customers do not want to spend hours sweating or cooking in the kitchen but they want to have that slender body and toned muscles to wear their favorite dresses or flaunt their bikini body in the summer. No one wants the hard work but everyone wants to enjoy the endgame.
"If you're a social media personality, coach or mentor, if you're on video on a regular basis, or you sell through webinars, instead of focusing on selling your product, focus on the result of your sales and the lifestyle that comes along with it. When you do that, you will find yourself with a massive following just like the people I mentioned above," Ryan Stewman wrote.
When you market your content, focus on the results. For example, if you are writing about marketing content focus on the conversion rate and increase in sales. If you're working on a crash course for healthy weight loss highlight the approximate pounds they will lose and how they'll be able to wear that favorite dress they desire.
Tip: Give your potential customers a concrete vision of the life they want and convince them that they can achieve it the way you do. This will motivate them to follow your lead by purchasing your content.
Do these tricks and you will sell your content to the most skeptic of them all. Remember to always use statistics and case studies. Also, share customer testimonials and offer a free trial, when your product is great and it impresses the prospect, your content will sell itself.
If you know any hacks to sell content effectively, feel free to share it with us below.
Latest posts by Catherine Martin
(see all)